Wooden Canary Puzzle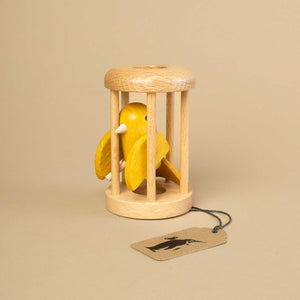 Help this canary fly free by getting him out of his beautiful wooden cage. Using fine motor and
…

Description
Dimensions
Safety & Care
Description
Help this canary fly free by getting him out of his beautiful wooden cage. Using fine motor and problem solving skills, this challenging puzzle will keep your child (and yourself) and curious!
Dimensions
- Box measures 2.5" L x 2.25" W x 3.5"H
- Bird Cage diameter: 2 1/8"
Safety & Care
Choking Hazard: not recoemmended for children under 8.