Pencil Terrarium | Fluttery Mix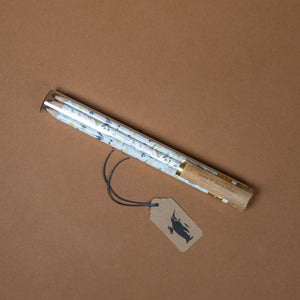 Created with the environment in mind, this Pencil Terrarium | Fluttery Mix was designed to make the packaging as functional as the pencils inside. Each set includes five (5)
…

Description
Dimensions
Safety & Care
Description
Created with the environment in mind, this Pencil Terrarium | Fluttery Mix was designed to make the packaging as functional as the pencils inside. Each set includes five (5) patterned pencils, and comes in a variety of themes inspired by nature, this one being a mix of butterfly designs. Turn the glass tube into a dreamy tiny terrarium, encapsulate nature, use as a vase, or for propagating your plant pretties.
Dimensions
Pencil Terrarium | Fluttery Mix measures 8" L x 1" D
Safety & Care
- Recommended for ages 12+
- CHOKING HAZARD: Small parts, not suitable for children under 3 years old.
- Pencil Terrarium is made of glass with cork stopper