Mary the Lamb | Small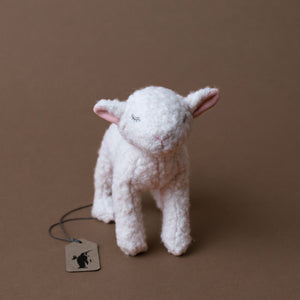 Mary had a little lamb whose fleece is white as snow, and every where your child goes, this Lamb is sure to follow. With a peaceful stitched face
…

Description
Dimensions
Safety & Care
Description
Mary had a little lamb whose fleece is white as snow, and every where your child goes, this Lamb is sure to follow. With a peaceful stitched face, super soft coat and huggable body, she is sure to be a favorite farmyard friend.
Dimensions
Mary the Lamb measures 5" L x 2.5" W x 6.5" H
Safety & Care
- Recommended for newborn+
- Machine wash cold; air dry.