Little Plush Duckling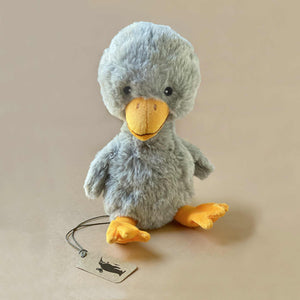 This adorable Little Plush Duckling is here to remind you to live bravely, care deeply and live each moment wholeheartedly. A perfect companion to the book
…

Description
Dimensions
Safety & Care
Description
This adorable Little Plush Duckling is here to remind you to live bravely, care deeply and live each moment wholeheartedly. A perfect companion to the book Finding Muchness, this playful plush is encouragement to approach the world with wide-eyed wonder.
Dimensions
Little Plush Duckling measures 4" L x 4.5"W x 8.5" H
Safety & Care
- Recommended for newborn +
- Hand wash only; do not tumble dry, dry clean or iron. Not recommended to clean in a washing machine.