Classic Lollipop | Cherry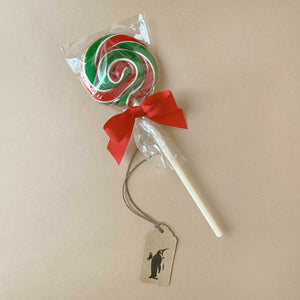 This Cherry Classic Lollipop makes a perfect gift or tasty treat whenever you are craving something sweet. Made with all natural ingredients, these lollipops are something
…

Description
Dimensions
Safety & Care
Description
This Cherry Classic Lollipop makes a perfect gift or tasty treat whenever you are craving something sweet. Made with all natural ingredients, these lollipops are something everyone can love. Add this delicious treat to holiday stockings, baskets, on top of gifts or as part of a holiday centerpiece.
Dimensions
Classic Lollipop | Cherry measures 7" L x 2.25" W
Safety & Care
-Lollipops are made of gluten-free ingredients and are kosher.
-Manufactured in a facility that processes egg, milk, mustard, peanuts, sesame, soy, sulfites, tree nuts, and wheat.